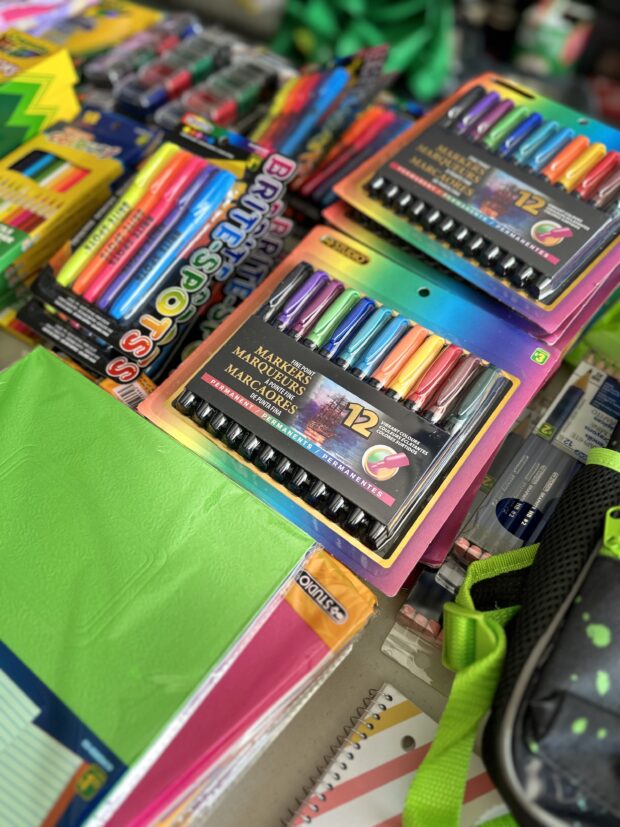 It's that time of year again. Where there is ambience in the air. The morning air feels a little crisp, the hot summer sun is weaving in and out. The summer holidays for children is coming to an end and the start of the new school year is fast approaching. A bittersweet moment.
For many parents at this time of year they are preparing their children for school. It's a time that can be exciting but for some it can be very stressful. With our changing world on so many fronts, a lot of families are struggling with making ends meet. With being able to afford things they need for everyday life for themselves and their families. For the children, many will not always have meals to eat, proper clothing to wear or even have proper school supplies to help them with their school year ahead. Starting the school year off in such a way creates stress in their young lives.
Often in our dealings with our own struggles, at times we can forget the power we still have to help others that are in need, such as the children. World issues and uncertainties is putting huge stress in their life. Going back to basics, in teaching our children through nurturing, kindness, compassion and love. Allowing the children to just be children! Empowering our children and inspiring them to become more! Helping them see their spirit and feed their soul! Guidance and support will help them strive!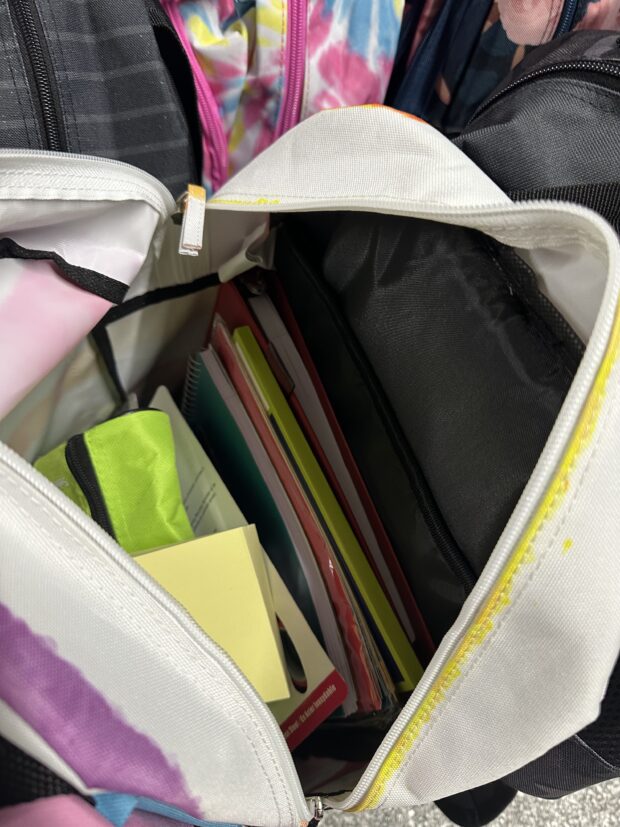 For many parents even though they find themselves in unfortunate situations in their lives. Not being able to afford or provide certain things for their children. They have big hope's that their child can strive in school and in overall life. Someway somehow.
It's been a great joy and pleasure in the last week working on putting together back to school kids backpacks. These backpacks will be donated to children in need ages ranging 5 years old to 14 years old. Each child will receive a backpack filled with an abundance of school supplies such as: Notebooks, binder's pencils, pens, crayons, pencil crayons, markers, erasers, ruler, calculators, compass set, pencil case, posted notes, water bottles and a pair of socks. My hope is to bring empowerment and give children an opportunity to excel and strive! To help them realize to never give up even at the worst of times.
I hope this will inspire you to help the children in your community. If we can all be kind and care. The world will become a better place! Our mission to world peace includes all the children. They will be become the Guardians of the Flame. Let's support them, inspire them and empower them!
Love,
Ipsissima Franca
---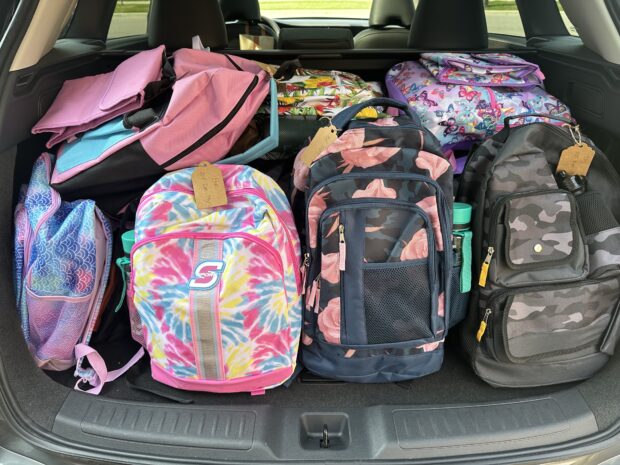 Backpacks were donated to Knights Table an organization in the region of Peel that help those living in poverty and are homeless. They are open 365 days a year. Have staff of 10 people and 3200 volunteers. For more information, please visit their website www.knightstable.org